Mobile Application Development
From mobile application design to deployment, we do everything in between.
Scalable, secure, and lightning mobile application at your fingertips.
Schedule a Consultation
Why Mobile Application Development Matters
In today's fast-paced digital world, mobile applications have become an integral part of our daily lives. Businesses of all sizes recognize the importance of having a strong mobile presence to reach their target audience and stay competitive. Here's why mobile application development matters:
Mobile-first

User Behavior.
With the majority of internet users accessing the web through mobile devices, having a mobile app is crucial for delivering a personalized and convenient user experience.
Enhanced

User Engagement

.
Mobile apps provide a direct and immersive way to engage with your audience. They offer features like push notifications, in-app messaging, and personalized content that keep users connected and involved.
Business Growth and Revenue Generation
A well-designed and feature-rich mobile app can help drive customer loyalty, increase brand awareness, and boost revenue through in-app purchases, subscriptions, and mobile advertising.
Competitive advantages
Staying ahead of the competition means embracing mobile technology. By offering a mobile app, you differentiate your business, attract new customers, and retain existing ones. Around 90% of businesses plan to increase their mobile app investment in the next year to stay competitive in the market.
Mobile Application Development Process
At Multiverse Software, we follow a systematic and efficient mobile application development process that ensures the successful delivery of high-quality solutions. Our process can be summarized in the following stages: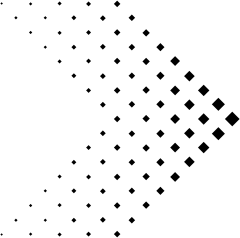 What is our Process?
Our team of skilled designers, developers, and UX experts collaborate closely to create exceptional mobile app experiences. We utilize industry best practices and cutting-edge technologies to deliver high-performance mobile applications. Our mobile app development process includes the following key stages:
Discovery and Ideation
In this initial stage, we collaborate with you to understand your goals, target audience, and app requirements. We conduct market research and ideation sessions to define the app's concept and create a comprehensive app strategy.
UI/UX Design
Our expert designers create captivating user interfaces (UI) and engaging user experiences (UX) that align with your brand and target audience. We emphasize intuitive navigation, appealing visual designs, and seamless interactions to enhance user satisfaction.
App Development
Our skilled developers use the latest technologies and frameworks to build robust and scalable mobile applications. We follow agile development methodologies to ensure efficient development cycles, regular communication, and timely delivery.
Testing and Quality Assurance
We conduct rigorous testing and quality assurance processes to ensure the app functions flawlessly on various devices and operating systems. Our testing includes functional testing, usability testing, performance testing, and security testing.
Deployment and Launch
Once the app is thoroughly tested, we assist you in deploying the app to the relevant app stores, ensuring compliance with the platform guidelines. We also provide support during the app launch phase and help with post-launch monitoring and updates.
Contact Us
Get in touch with us
We don't spam, we promise!
We get measurable results and stellar execution. We're happy to answer any questions that you may have. Drop us a note and we'll get back to you within 24 hours.
Why Us:
Result Driven
Transparent
What happens next?
1
We Schedule a call at your convenience
2
We do a discovery and consulting meting
Schedule a Free Consultation