Healstation Organization- Mental health Mobile App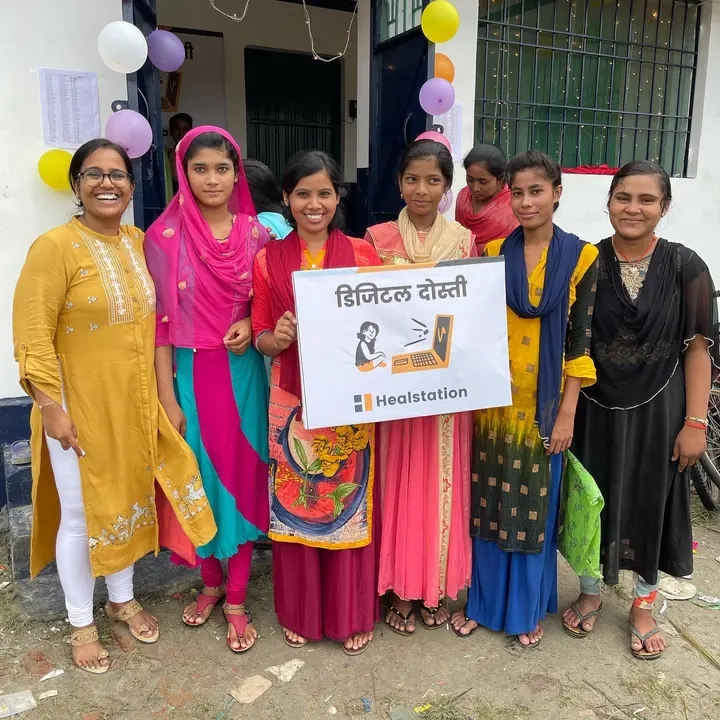 Background
Healstation Foundation is a Pune-based non-profit organization driven by a profound sense of kindness and a mission to make a difference in the lives of underprivileged communities.
Guided by the belief that true compassion knows no boundaries, Healstation Foundation focuses on community development, mental health empowerment, digital literacy, and menstrual hygiene awareness among tribal populations. With a dedicated team of visionaries and compassionate individuals, the foundation is bringing hope and transformation to the tribal areas along Bihar's Indo-Nepal border.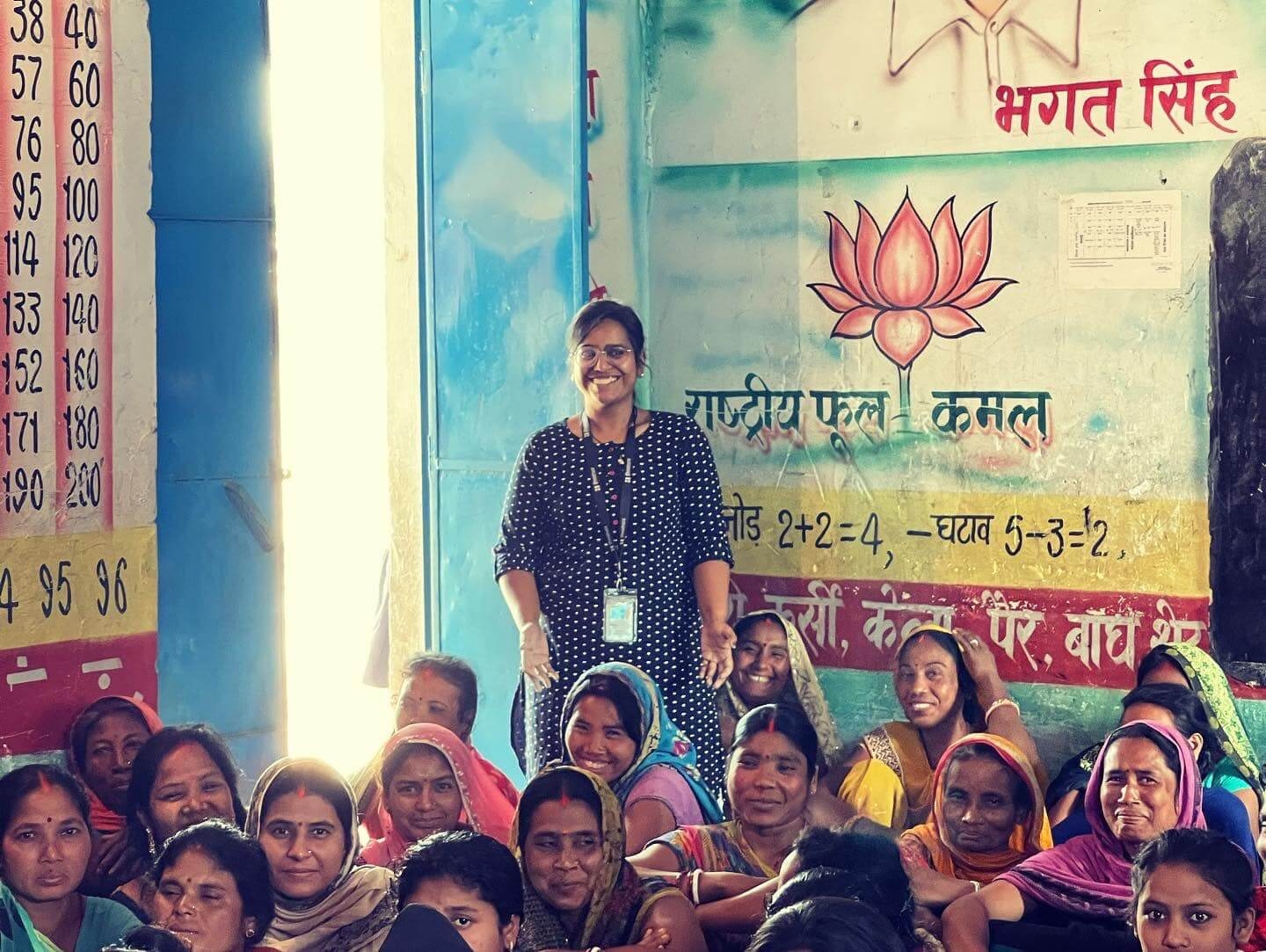 Snehal Joshi, Co-founder, Healstation Organization
Client objectives and challenges
Healstation Foundation approached our team with a heartfelt vision to address the prevalent issue of mental health disorders and their undertreatment in rural India. Their dedicated Mental Health Workers (MHWs) faced significant challenges in screening large populations across multiple villages.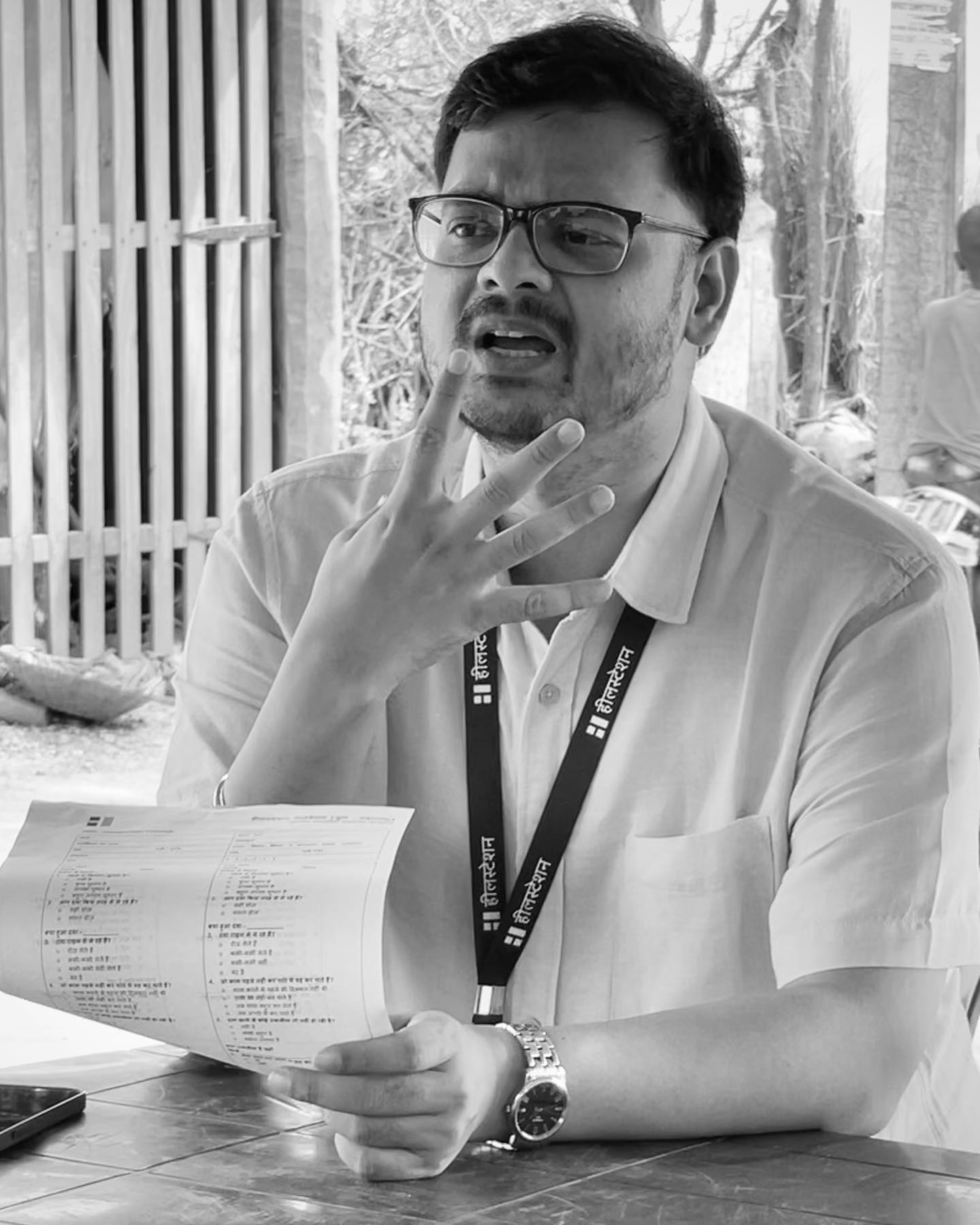 Gaurav Jha, Co-founder, Healstation Organization
The existing approach relied on labor-intensive, manual processes, including door-to-door screenings with paper-based questionnaires, extensive paperwork management, and coordination between different clusters of villages. The foundation sought a comprehensive solution that would streamline operations, improve data management, and enhance the impact of their initiatives.
Solution
Understanding the significance of Healstation Foundation's mission and their dedication to transforming mental healthcare, we collaborated closely with their team to develop a comprehensive solution. Leveraging our expertise in mobile app development, we designed and built a suite of applications to address their specific needs.
Mental Health Worker App
We developed a user-friendly mobile app for Mental Health Workers, enabling them to conduct screenings efficiently. The app replaced the traditional paper questionnaires, allowing MHWs to input screening data directly into the app, eliminating the need for cumbersome paperwork.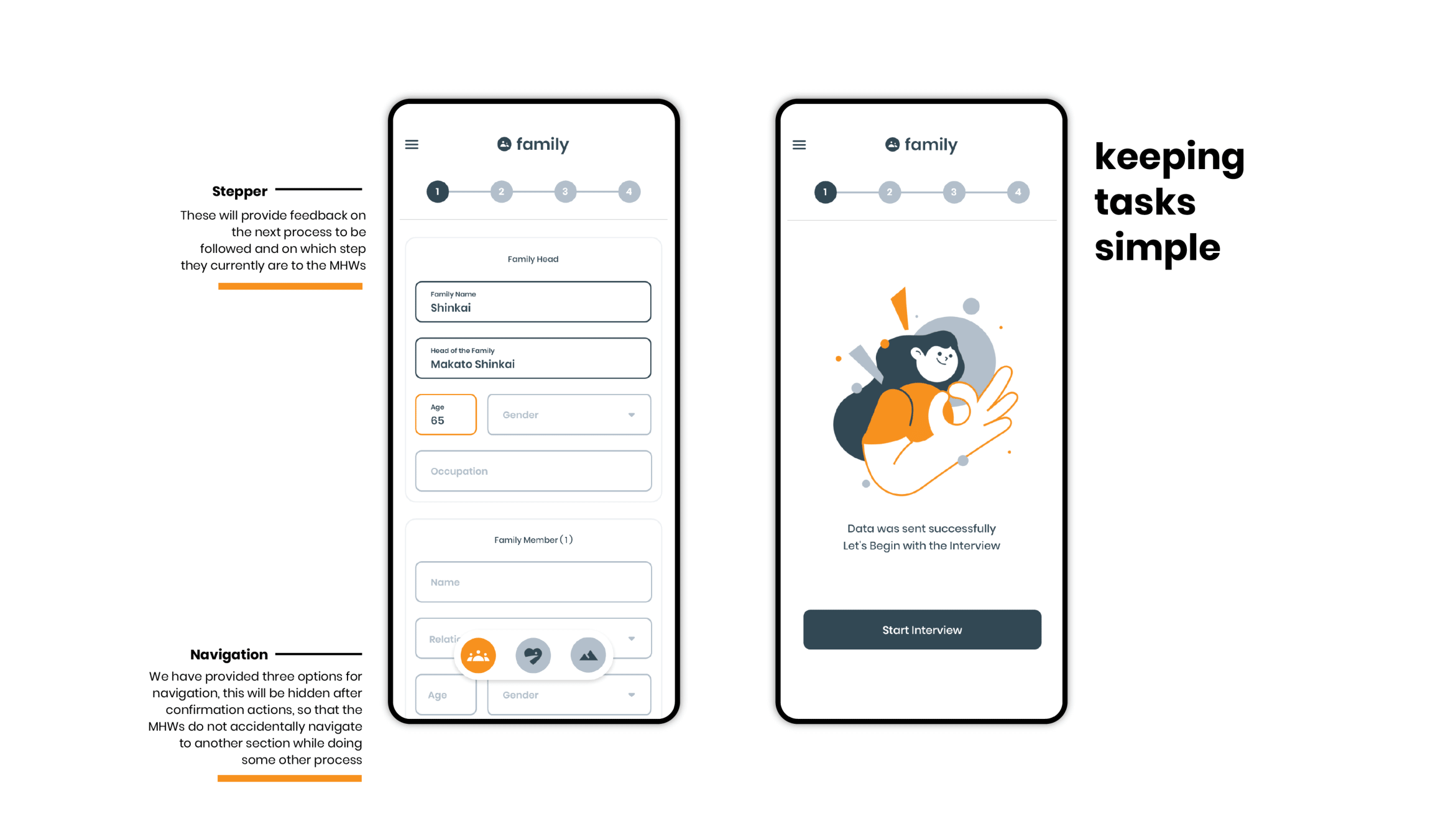 Mental Health Worker Mobile app, Healstation Organization
Team Leader App
To enhance coordination and management of MHWs, we created a separate app for Team Leaders. This app provided them with real-time updates on screenings, assigned tasks, and facilitated seamless communication within the team.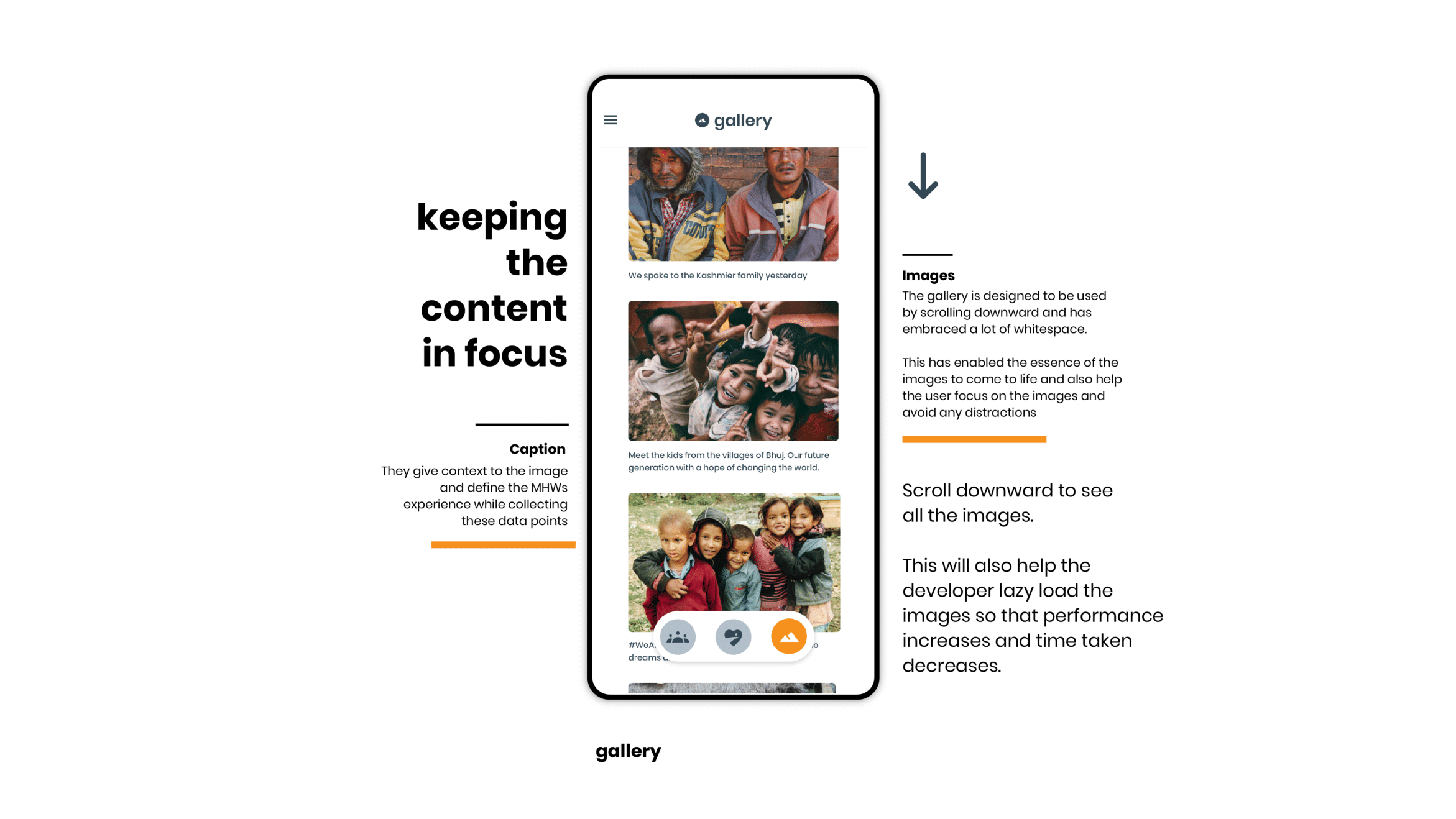 Team Leader Mobile App, Healstation Organization
Doctor's App
A dedicated app was developed for doctors to review and confirm the symptoms of patients identified through screenings. This app streamlined the process of diagnosis, ensuring timely treatment and medication for those in need Timeline-based Data Representation: We implemented a comprehensive timeline feature within the apps, allowing healthcare providers to access past patient data effortlessly. This enabled them to view patient histories, track symptoms, medications, and family information, aiding in accurate diagnosis and personalized care.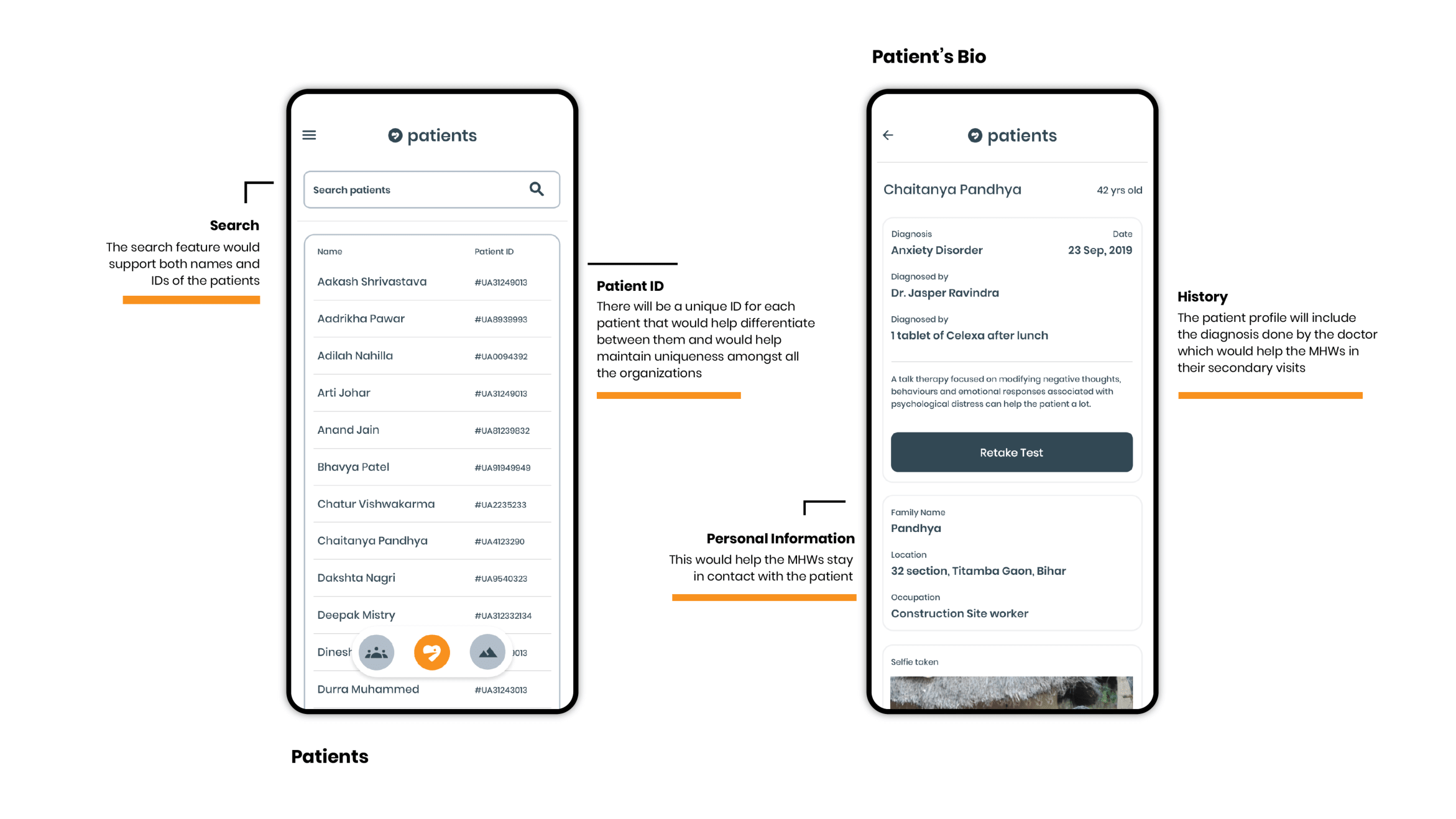 Doctor's Mobile app, Healstation Organization
Organization Mobile and Web App
Understanding the importance of data insights, we delivered an organization-centric mobile and web app. This app provided Healstation Foundation with an aggregated view of the data, allowing them to assess their impact, monitor progress, and make informed decisions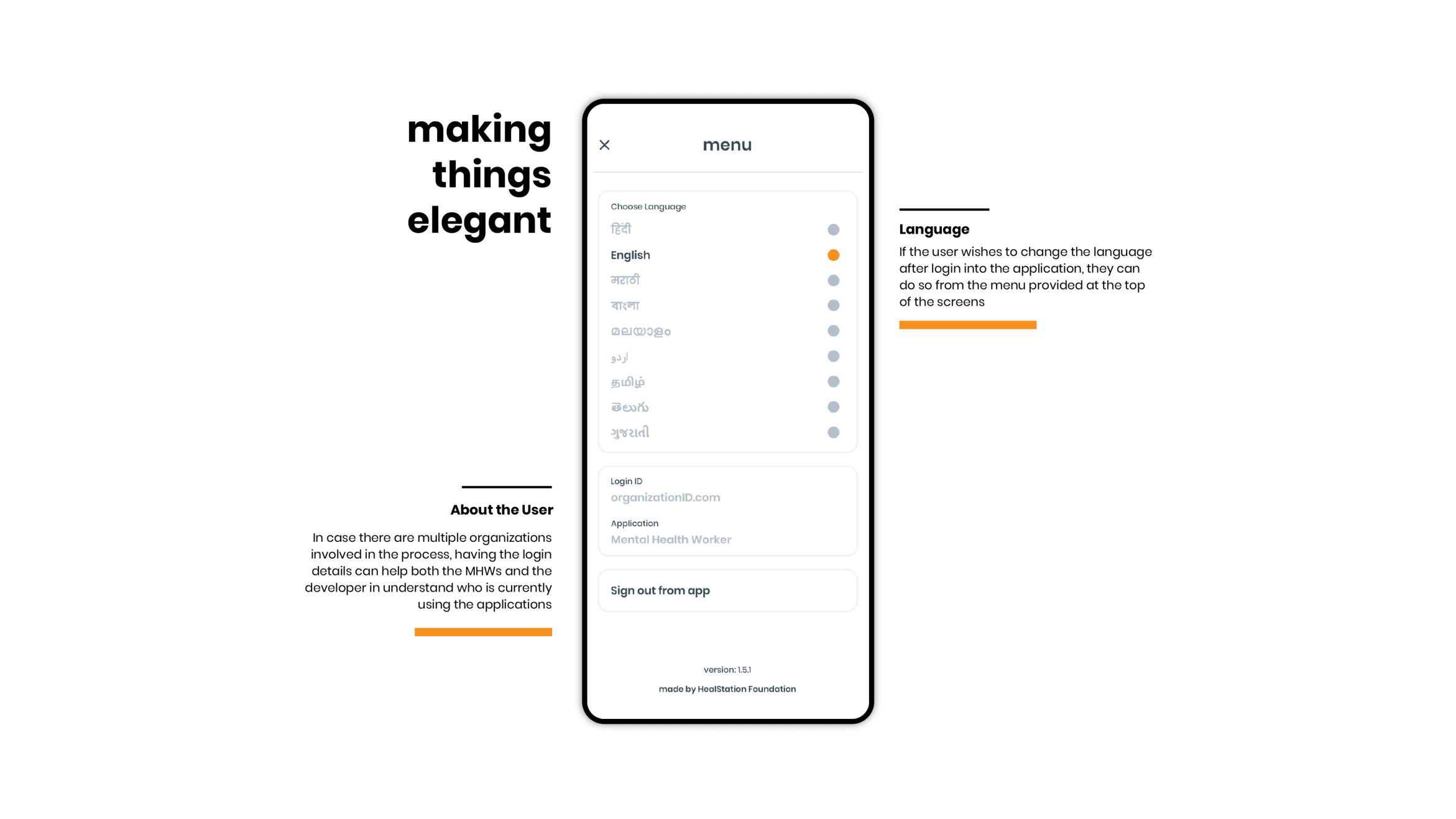 Organization Mobile app and Wep portal, Healstation Organization
Technical Details
To deliver a robust and efficient solution, we utilized the following technical components and services:
Flutter Framework
All the mobile and web apps were developed using the Flutter framework, enabling us to create cross-platform applications with a consistent user experience.
Backend Development
The backend infrastructure was built using Firebase and AWS, ensuring scalability, security, and seamless data synchronization.
CI/CD Pipelines
We implemented CI/CD pipelines using Flutter CI, automating the build, testing, and deployment processes for efficient development and release cycles.
Release Automation
Fastlane was utilized to automate the release process, simplifying the distribution of app updates and ensuring smooth user experiences.
Comprehensive Service Offerings
We provided a holistic range of services, including design, development, QA testing, deployment, and hands-on post-release management. Our end-to-end support ensured a seamless and successful implementation of the solution
Results and Impact
The mobile app solution developed for Healstation Foundation has had a profound impact on mental healthcare in rural areas. Here are the key outcomes and achievements:
Efficient Screenings
The introduction of the MHW App streamlined the screening process, significantly reducing time and effort. Mental Health Workers were able to conduct screenings more effectively, reaching a larger number of individuals in a shorter period.
Improved Data Management
The timeline-based data representation and organization-centric app provided Healstation Foundation with comprehensive insights into their initiatives. They gained a deeper understanding of the impact they were making, facilitating data-driven decision-making and enhancing their overall effectiveness.
Enhanced Coordination
The Team Leader App empowered team leaders to efficiently manage MHWs, assign tasks, and monitor progress in real-time. This streamlined communication and coordination, resulting in improved productivity and collaboration.
Accurate Diagnosis and Treatment
The Doctor's App enabled doctors to review patient symptoms promptly, facilitating timely diagnosis and treatment. This led to improved outcomes for individuals suffering from mental health disorders Scalable and Future-Proof Solution: By leveraging cutting-edge technologies and following best practices, we developed a scalable and adaptable solution for Healstation Foundation. The apps can easily accommodate future growth and additional features to support their expanding initiatives.
Conclusion
The collaboration between our team and Healstation Foundation has exemplified the power of technology in transforming mental healthcare. By leveraging mobile and web apps, we have successfully streamlined the screening process, improved data management, and facilitated effective coordination among healthcare providers. The solution has enabled Healstation Foundation to expand their reach, make a lasting impact, and uplift the lives of individuals in tribal areas. We are proud to be a part of their inspiring journey towards creating a healthier and happier society.
Donate to Healstation Foundation
If you would like to support Healstation Foundation's initiatives, you can read more about their mission statement and donate to their cause:
Contact Us
Get in touch with us
We don't spam, we promise!
We get measurable results and stellar execution. We're happy to answer any questions that you may have. Drop us a note and we'll get back to you within 24 hours.
Why Us:
Result Driven
Transparent
What happens next?
1
We Schedule a call at your convenience
2
We do a discovery and consulting meting
Schedule a Free Consultation